---
Low Blue Light Plus, all around protection for your eyes
The BenQ EW2775ZH eye-care monitor boasts a perfect 24-inch display, ultra-slim bezel, built-in all-new Low Blue Light Plus technology to filter out only the hazardous blue light emissions, keeping the eye safe while ensuring a true-to-life display color performance. Combined with the VA panel's ultra-high 3000:1 native contrast ratio and true 8-bit color performance, this display delivers ultra-fine images, makes your eyes more comfortable and enjoys visual entertainment as much as you want.
key features
3000:1 High Contrast Ratio

HDMI input

Built-in speakers

Flicker-free Technology

Slim Bezel
Offer Advanced Eye Protection with Uncompromised Digital Enjoyment
Enjoy high-quality audio-visual content without compromising the health of your eyes. The BenQ EW2775ZH eye-care monitor is designed to preserve your optical health as its leading Low Blue Light Plus technology and flicker-free technology are combined with an ultra-high 3000:1 native contrast ratio and true 8-bit color performance. Now you can enjoy high-quality images and protection away from hazardous blue light and flickering all at the same time.

TÜV Rheinland Certification

EW2775ZH Eye-care monitor has been certified by TÜV Rheinland for Flicker-free and low blue light, the world's leading provider of technical, safety and certification services, as truly friendly to the human eye.

BenQ, the first brand of Eye-care monitor in the world, as a permanent addition to monitor product line, stressing on commitment to safeguard eye vision and to always act first on offering the most comfortable and enjoyable viewing experience.
Low Blue Light Plus Technology for Advanced Eye Protection While Enjoying Vivid Colorful Images
Studies show that blue light from the sunlight, computer monitors and fluorescent lamps may be very harmful to the eyes causing macular degeneration or sleep disorders. These electronics are emitting dangerous blue light, which is negatively impacting not only your vision but also your overall health. And it's a major concern for eye doctors across the country. Low Blue Light Plus technology filters out the hazardous blue light (420~455nm) emission similar to UV light brings discomforts, wariness and health consequences to the eye as well as keeps beneficial blue light (455~480nm). This does so without compromising yellow screens, low brightness and faded color.

Low Blue Light

Unique BenQ Low Blue Light Technology is designed to filter out harmful blue light, effectively diminishing eye fatigue and irritation.
3000:1 Native Contrast Ratio for Color Depth and Definition
An ultra-high native contrast of 3000:1, which is three times of that of general panels, adds astonishing color depth and definition to darkened, complex images with the greatest subtlety and clarity. With a native contrast ratio this high, you can expect an infinite dynamic contrast ratio that far exceeds your expectations.

8-bit Display
With the ability to render 16.7 million color shades simultaneously, you can expect true color performance, silky transitions and impeccable image quality.

Ultra-Slim Design for Boundless Views and Endless Sensation

Visually stunning inside and out, the BenQ EW2775ZH is designed to enhance your viewing experience like never before. Let your eyes feast on the impeccable view enabled by the edge-to-edge ultra-slim bezel design and superior image performance.
178°/178° Wide-Viewing Angles

VA panels bring truly authentic colors and ultra sharp details from left, right, above and below to your eyes with a wide-viewing angle of 178°/178°. Viewing, as you know it, will never be the same.
HDMI Multimedia Interface
The latest HDMI high-speed multimedia interface* makes these monitors incredibly convenient to use - now you can enjoy digital entertainment effortlessly even with additional multimedia equipment in the future.
Super Resolution Upscales Every Viewing Experience
Super Resolution automatically restores static or dynamic problem spots for smooth viewing, even with low-resolution images.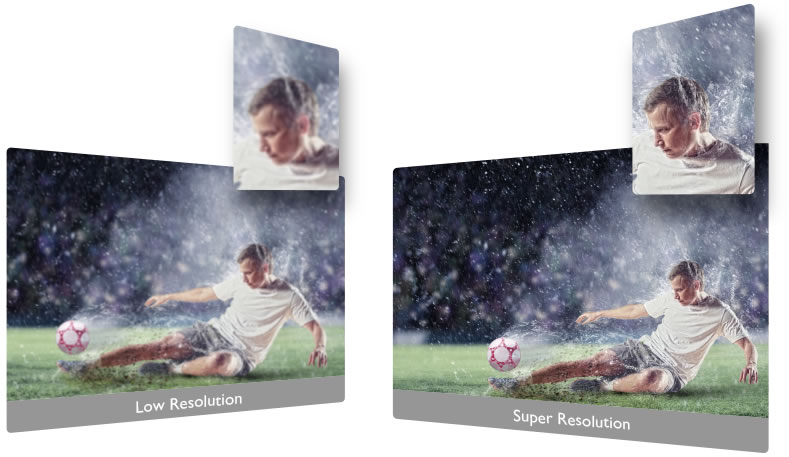 Win 10 Compatible
The EW2445ZH has passed Windows 10 certification and is fully compatible with Windows 10 color systems. Plug in the EW2445ZH monitor to your computer, and Windows 10 will recognize it instantly, making setup and connection effortless.